The brains behind the
Authentic Personality...
a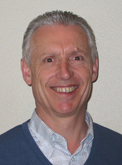 The Authentic Personality is the creation of Bill McMahon, radio's most innovative talent coach. Bill was inspired by his personal frustrations and difficulties coaching talent -- and by his observations of the radio industry's repeated failures to identify and develop distinctive and appealing air personalities.
Bill has invested 15 years of in-depth research and field development to create the Authentic Personality.


Experts in communication, linguistics, drama, elocution, psychology, speech, and creative writing were consulted.


Hundreds of radio personalities and programmers in all radio formats were interviewed and studied.


Thousands of hours of airchecks from successful and not so successful air personalities were reviewed and evaluated.


Ideas were generated, tested, and perfected in hundreds of actual coaching sessions with radio personalities in all formats... from beginners to superstars including Kidd Kraddick, Jeff Elliott (Jeff and Jer), Rush Limbaugh, and
Dr. Laura.